Education Committee
The Education Committee acts as the policy-making body of LRN. It comprises a number of distinguished professors and academics bearing years' experience of UK and international education.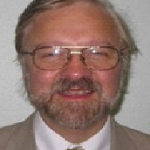 After holding teaching posts at Durham and Birmingham City Universities, in 1975 Dr Watson became a member of the start-up staff team at Buckingham University, where he served for sixteen years as one of the administrative deans, with special responsibility for student recruitment, and as head of the School of Languages and Cultures. There he developed one of the prototypes of the British University International Office. In 1991, he joined Northumbria University where he took operational charge of international work, helping the institution to become one of the most internationally active of all UK universities, before moving on to form his own consultancy company.
Dr Watson has published extensively on areas of international education and is an acknowledged expert on educational qualifications throughout the world. He is a member of the UK NARIC Quality Standards Group and has assisted a number of national governments in the restructuring of their qualifications frameworks. He has also chaired major consortia of UK universities operating in Malaysia and Nigeria, being one of the first to do so in both countries.
In the 1970s he pioneered the now widespread alliances between UK universities and the private HE college sector. He has been involved with the Accreditation Service for International Colleges (ASIC) since its inception in 2006. He serves ASIC as Chief Inspector and as Qualifications Adviser, and is a member of the Accreditation Committee. For several years, he has also chaired the board of trustees of Kensington College of Business.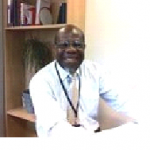 Dr Leburn Rose is deeply committed to his specialist subject area of management education, which spans the topics of Technology Management, Information Management, Business Process-Reengineering, Project Management, Knowledge Management, Strategic and Systems Management, and marketing. He is Director of Studies for a number of doctoral candidates one of whom completed in 2010 and three of whom are currently in the writing-up stage. He has substantial higher education academic management and committee experience and has represented London South Bank University as an academic ambassador in a wide range of countries in Europe, Africa and in the Caribbean. He has published two book chapters and delivered papers at international conferences. He has undertaken consultancy work with private and public sector institutions and has been an external examiner to Coventry University and the M.S.Ramaiah Institute of Advanced Studies in Bangalore, India. His short-medium term goals are to establish his own higher education consultancy business and to write and publish the first of his three book projects.
Specialties: Academic mentoring, coaching, developing multi-disciplinary teams. A designer, builder and implementer of novel degree courses, and pedagogic/andragogic approaches to support teaching and learning. A grafter and mediator of conflicting academic cultures and mind-sets. A manager of people and systems, deliverer of sustained, substantial organisational value through teambuilding, infrastructure development, systems management and creative action, research, scholarship and doctoral supervision.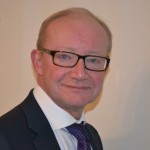 Geoff has spent his whole career in education. After graduating with a BA in English from UEA he taught English as a foreign language working in Greece, Italy and Sweden before moving to London. After completing an MSc in International Business he joined City & Guilds specialising in policy where he developed an in-depth understanding of how both Government and the Civil Service operate to develop and implement policy change. He has extensive research skills and an ability to rapidly understand complex policy, compliance and regulatory issues and summarise the strategic impact to organisations. He has a deep understanding of the education systems across the four nations of the UK and was a regular speaker at external events, conferences and seminars. He was also a Fellow of the Centre for Education Economics and author of various publications including articles in Times Education Supplement and Education Investor.
He now works as consultant, helping organisations with policy analysis, governance, insight, compliance and accreditation.