Diversity and Equalities Review Group
The group maintains the Diversity and Equalities strategy and action plan. The group also oversees the implementation of the Equality Analysis. The group reports to the Education Committee.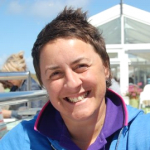 Min brings a wide variety of equality and diversity experience. Prior to starting her own company she worked across a range of public services, including local government, the voluntary sector and further and higher education.
Min currently works closely with public sector organisations by offering consultancy and creative training solutions. Min developed the Equality Framework: Further Education and Equality Framework: Career Guidance whilst with Lifelong Learning UK and continues to promote this across the Further Education sector.
Fatima is a skilled project consultant providing diversity expertise and leadership, unlocking business potential through the provision of a range of solutions to transform organisational culture. Fatima has supported the implementation and development of diversity and inclusion strategies for a range of clients covering workforce engagement and talent management programmes. She has supported a number of private wealth clients and developed socially responsible business plans to enable individual philanthropic objectives.
Her experience within professional services and the football industry involved advising clients on the business benefits of diversity and inclusion within their organisational development process. She has designed and delivered a number of development programmes and materials, up-skilling managers on understanding the relationship between diversity and good business practice.
Fatima has a keen interest in sport and community engagement and is currently a board member of a social enterprise founded by professional footballers, delivering innovative programmes to engage and empower young people through education and employment.