Appeal Panel
The purpose of this panel is to maintain the integrity of LRN's qualifications and ensure regulatory criteria is followed with regard to appeals. This group reports to the Education Committee.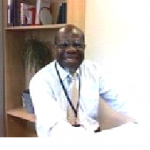 Dr Leburn Rose is deeply committed to his specialist subject area of management education, which spans the topics of Technology Management, Information Management, Business Process-Reengineering, Project Management, Knowledge Management, Strategic and Systems Management, and marketing. He is Director of Studies for a number of doctoral candidates one of whom completed in 2010 and three of whom are currently in the writing-up stage. He has substantial higher education academic management and committee experience and has represented London South Bank University as an academic ambassador in a wide range of countries in Europe, Africa and in the Caribbean. He has published two book chapters and delivered papers at international conferences. He has undertaken consultancy work with private and public sector institutions and has been an external examiner to Coventry University and the M.S.Ramaiah Institute of Advanced Studies in Bangalore, India. His short-medium term goals are to establish his own higher education consultancy business and to write and publish the first of his three book projects.
Specialties: Academic mentoring, coaching, developing multi-disciplinary teams. A designer, builder and implementer of novel degree courses, and pedagogic/andragogic approaches to support teaching and learning. A grafter and mediator of conflicting academic cultures and mind-sets. A manager of people and systems, deliverer of sustained, substantial organisational value through teambuilding, infrastructure development, systems management and creative action, research, scholarship and doctoral supervision.
Lynne Bradley has worked at London South Bank University for just over 4 years as their Student Appeals and Academic Misconduct Officer within the Registry.
Lynne graduated from Roehampton University in 2005 with a BA (Hons) Education and Early Childhood Studies Degree.Straight from her degree, Lynne started to work at Roehampton University in a new role initiated by the Widening Participation programme there. The role of Academic Learning Support Advisor (ALSA) was established to support those students from non-traditional backgrounds both academically and pastorally.
She developed this role within the School of Education and left in 2008. This role proved to be so successful; there are now ALSAs in all schools within the University.
Lynne is currently working with LRN as an external member of their appeals panel.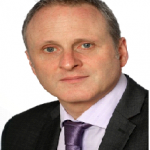 John Peck is currently Head of Registry and Quality at the School of Oriental and African Studies, University of London and has over 21 years' experience in Higher Education management and administration. John has worked in a range of institutions including large multi-faculty universities and smaller specialist colleges including post and pre-1992 institutions.
John's background is in student administration and services, quality assurance and enhancement, governance and appeals and complaints. He is currently a member of the Office of the Independent Adjudicator's (OIA) Higher Education Advisory Panel which consults on general issues relating to student appeals and complaints in Higher Education Institutions in England and Wales.